GSA SmartPay® Payment Card "2.0" Prime: New Rules for Government Agencies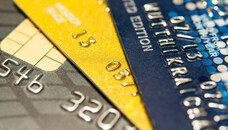 The rules are changing for government agencies that use the GSA SmartPay payment cards. The U.S. General Services Administration has issued a new mandate requiring government agencies to install stronger chip and PIN charge card technologies, in order to help agencies beef up payment security standards. Here's what agency managers need to know about the newly upgraded "SmartPay" initiative, and what to do, on new payment card measures.
First, some quick-hit statistics:
The GSA's payment card mandate covers 350 U.S. federal agencies
Those agencies spent $26 billion using payment cards in 2014
The use of those cards saved about $1.7 billion in not using traditional paper-based purchase payment processes
The new Chip & PIN cards began in January 2015 with over one million charge cards issued in 2015 to date
A big reason for the transition to the new cards is security-related. The move comes after an October, 2014 call from President Obama for tighter data security measures across all government agencies following some high-profile data breaches, including Target stores in the private sector and the U.S. Postal Service in the public sector.
"GSA's government-wide SmartPay program is an extremely effective and successful payment solution that has proven to provide streamlined and secure ability for the government to conduct every-day business transactions," says FAS Commissioner, Tom Sharpe. "By working with our industry partners on the addition of Chip & PIN technology to GSA SmartPay cards, we're quickly and efficiently providing greater security and even more value to the payment products and services we offer our government agency customers."
The second generation of SmartPay is working with three major U.S. banks — Citibank, JP Morgan and U.S. Bank — to issue the second generation SmartCards, using business intelligence software to ramp up risk protection and reduce fraud. For instance, with new business management software linked to the cards, agency managers can easily track multiple payment management systems and provide managers with a more rigorous look at the entire payment process. That includes "red flags" that indicate a payment card has been compromised.
The most advanced features that better protect card users from fraud include microchip technologies that make it tougher for data breach fraudsters to steal data GSA SmartPay from payment cards. According to the GSA's website:
One of the major advantages of making in-person purchases with chip and PIN technology is increased security and fraud reduction, due to the embedded microchip. Data from a traditional card with a magnetic stripe can be easily copied with a simple and inexpensive card reading device. The payment information on a mag-stripe card never changes making it easy for criminals to steal the information and create a counterfeit card. eChip and PIN-enabled cards, on the other hand, have an embedded microchip that turns cardholder information into a unique code for each transaction made at a chip terminal. This provides better fraud protection than traditional cards. Preventing the growth of fraudulent activity is one of the main reasons the industry has moved toward chip and PIN technology.
To obtain a new GSA SmartPay card, government agencies should run the request through their own agency's charge card program (note that the rules for card procurement vary from agency to agency, the GSA states).
Cardholders must clear three hurdles to obtain a card:
Get written permission from an agency supervisor
Complete a cardholder training program that aims to improve card efficiency and bolster data security
To use the cards overseas, cardholders must complete a separate program covering travel-related card payment usage, and may also be subjected to a credit check before obtaining a card
For more information on training programs for your agency, visit the GSA website. There, you'll find new policy requirements related to Federal Acquisition Regulations (FAR); Federal Travel Regulations (FTR); Federal Management Regulations (FMR); OMB Circular A-123 Appendix B; and the Treasury Financial Manual for Guidance of Departments and Agencies.
Generally though, the GSA notes that infractions that could lead to discipline against card users include purchases that exceed the cardholder's limit; unauthorized purchases; purchases for which there is no funding; purchases for personal use, and purchases that do not comply with the policies that govern each particular card type.
The GSA is already looking at a GSA SmartPay 3.0 upgrade in several years. For now though, government agency managers and staffers should get to know the policies and mandates for GSA SmartPay 2.0 — especially on how to leverage the card for better security.
That's a directive from way upstairs, from the primary occupant of 1600 Pennsylvania Ave. in Washington, DC — and it's a card payment directive that managers should not take lightly if they want to maintain control over their payment cards.
Brian O'Connell is a writer with 15 years experience covering the intersection of government, business and technology. A former Wall Street bond trader, he has written for dozens of top-tier national publications, including TIME, MSN Money, Forbes, The Wall Street Journal, CNBC, The Street.com and CBS Marketwatch.