3 Lessons Learned from Medical Clinics in Retail Locations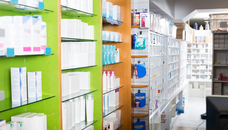 With the success of medical clinics that operate out of retail shops such as CVS, physicians who work in traditional medical practices may worry about losing patients to such businesses. But providers can learn from what such models offer patients—and use the lesson to improve their own bottom lines.
"Retail clinics offer transparent prices, access through walk-in clinics, convenience and service," says James Doulgeris, the CEO of the Management Services Organization for Osler Health, an Independent Physicians Association based in Hasbrouck Heights, New Jersey. "They can provide peace of mind for minor issues such as a stuffy nose, or if a baby's ear hurts. They can give you a prescription, and you can go on your way feeling a bit better about things."
In contrast, too many physicians' offices will tell a patient "we can fit you in next Thursday at 8:30 in the morning. By then, you're probably going to feel better, but you will suffer in the meantime. With primary care, it's your doctor accommodating you with access and service — that makes a difference," he says.
Doulgeris offers the following tips that physicians can take from the retailers:
1. Welcome, don't accept, new patients
The right signage can let patients know you have an open philosophy before they even walk through the door. "Do you welcome your patients or do you accept them?" notes Doulgeris. "If you are accepting them, it comes off as superior and paternalistic. If you are welcoming them, you have the right attitude."
2. Recognize and respect patients' time
A bit of patient communication can go a long way. "How many patients walked into a doctors' office and felt invisible? Those people aren't supplicants going to see the Lord of Medicine," says Doulgeris. "They should be greeted when they come in, or at least acknowledged."
And let patients know when a physician is running behind. "You shouldn't have to wait 45 minutes to two hours to see a doctor without knowing what is going on. How hard is it for someone to come to you to say 'The doctor has an emergency; sorry, we can reschedule you or if you can wait, we should be able to see you soon.'"
Retail clinics, in comparison, "will tell you what's going on, as well as post their prices on the wall and will let patients know they will be taken care of," says Doulgeris.
3. Practice defensible, not defensive, medicine
Speaking of pricing, which Doulgeris admits can be opaque in a physician's office, doctors should not try to make up costs by scheduling unnecessary testing, which is often passed on to the patient's pocketbook. If a patient has back pain, many doctors will suggest the patient have an MRI test.
"That's $600-700 out of pocket for the patient," and it's an example where underpaid primary care physicians are perhaps recouping costs in a system where they are routinely underpaid, he says. "Other doctors know that the pain will go away in a few weeks in 60 percent of the time, so they recommend physical therapy instead. That way, you are still treating the patient properly and practicing defensible medicine, rather than simply saying 'get an MRI.'"
Overall, the system works best when private physicians see the retail clinics as extended partners, rather than competitors. If a patient goes to a retail clinic after hours for a child's ear infection, it helps if the retail physician sends a note or calls the patient's primary care physician so that they are aware of the situation, and stay on top of what could become a chronic issue. "If everyone works together, all they need to do is talk and it will increase the quality of medicine," he says.
Cheryl Alkon is a seasoned freelance writer who has covered healthcare and medicine extensively. She has written for a variety of consumer, trade, custom and online publications, including USA Today, the New York Times, Prevention.com, More, Woman's Day, ENT Today, and Oncology Business Management. Find her at cherylalkon.com.