5 Tips for Transforming Customer Complaints into Business Opportunities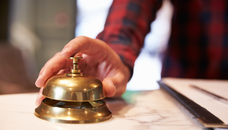 As a procurement professional, you know the importance of building strong, long-term customer relationships. Resolving customer complaints effectively is one of the best ways to open the door to better communication and gain their trust.
It's a business truism that your toughest customers can often transform into your most satisfied and loyal ambassadors. Complaints can be perfect starting points for business innovation.
How, then, can you transform a complaining customer into a relationship-enhancing opportunity? Here are five tips:
1. Avoid the blame game
If there's an issue at hand, defer the discussion about who's to blame. Your immediate main goal should be to solve the problem, not allocate blame — which creates defensiveness and quickly becomes an obstacle to honest communication.
You can simply apologize, and then pivot to collaboration. "Let them know you're sorry they were inconvenienced... then also thank them for giving you the chance to work it out with them," Forbes advises in 10 Tips for Dealing with Customer Complaints.
2. Ask diagnostic questions
Before you can even begin to implement a solution, you'll need to scope out the problem.
Ask the questions you need to understand the problem fully. Clarify the current situation and see how it impacts the customer. Try to mitigate any ongoing damage.
Then you'll move into troubleshooter mode, which means asking precise questions to narrow down the root causes and available options.
Questions build mutual trust — they help both parties to explore what is happening and why.
3. Foster a discussion about customer expectations
Once you have diagnosed the problem, you'll have a far better idea about the options available to resolve it. Transition to a discussion about what solution the customer would prefer: is it a refund, a replacement, a repair?
The more the customer participates in developing a solution, the more it strengthens your relationship.
Of course, you should explain any risks involved, and how long a solution might take. Use your experience and creativity to broaden the field of viable options, and stay communicative throughout.
4. Work with the customer to develop the best solution to meet their needs
As you've moved forward with the customer, next comes agreeing upon the best solution. You can recommend and suggest, but make sure the customer fully understands the next steps.
A report from global consultancy PwC, Turning Frowns Upside Down, suggests that you "provide transparency to customers on the status and root causes associated with an issue."
5. Follow-up in a way that strengthens the business relationship
Timely follow-up shows that you're accountable for the solution and care about customer satisfaction. Ask if any small details remain to be fixed — then fix them.
As a MindTool article explains, "Follow up with your client over the next few days to make sure that she's happy with the resolution. Whenever you can, go above and beyond her expectations. For instance, you could send her a gift certificate, give her a great discount on her next purchase, or send her a handwritten apology."
Customer complaints are undeniably a part of business life. If managed badly, they can fracture long-term business relationships. But manage them with a more collaborative and empathetic style and complaints can become unique opportunities to strengthen your business.
About the Author
Boston-based Chuck Leddy has been producing engaging content since 1995. He's been a business writer and digital content provider for big-name clients like General Electric, ADP, the National Center for the Middle Market, smartShift, and many more. He's also been published in the Boston Globe, Washington Post, and San Francisco Chronicle.