Client Marketing: 4 Ways to Get Referrals from Your Customers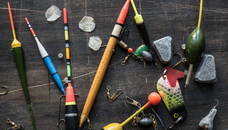 When you're in search of a new dentist, a fantastic hotel or software for your business, where do you typically turn? If you're like three-quarters of the people surveyed by Nielsen, you rely on personal advice as the No. 1 influencer. And that's why smart companies regularly tap the potential of referrals to boost their business.
Here are insights on how you can more effectively gain referrals from your satisfied customers.
1. Strike while the iron is hot
You might be tempted to send out a bunch of "referral request" emails at the same time, but the best time to inquire is when the service is just completed or the product just received. With the experience fresh in their mind, your customers can more easily recognize others who may benefit from your company's help.
2. Give them details on what types of referrals are most helpful
If you ask, "Do you know someone who can use my services?" the easy answer is "No."
Instead, try to probe a little deeper and give them some examples of the types of referrals you are looking for — for example, let them know the job titles or industries you typically work with. If you own a graphic design firm, you could say, "I was wondering if you might be able to refer me to any other marketing directors whom you know from your real estate trade group." If you own a meal delivery service, ask if your customer thinks the other members of their daycare group might be interested. And if you've just worked with someone from a large company, ask if you could be referred to their counterparts in other divisions.
To make this even more effective, do some advance homework by checking out their connections on LinkedIn or another resource, and ask for a referral by name. "I see you've worked with Heidi from Green Realty in the past. Do you think she'd be interested in my home staging services?" Or, "I've been hoping to get in front of Zach Marshall in your company's automotive division. Would you be willing to make an introduction?"
3. Inspire confidence
If a customer seems hesitant to attach their name to your solution, even if you know they are pleased with their services, appeal to their vanities by pointing out that their affiliation can position them as an early adopter or thought leader.
If they prefer, allow them to make the initial contact themselves. And assure them that you will maintain the utmost professionalism throughout the process. It's imperative that your referring partners believe that your conduct will reflect well on them.
4. Impress with follow-through
Engage them in the process by copying them on the initial email if appropriate. And even if they aren't involved after supplying the name, don't forget to close the loop and let them know how the contact went.
And by all means, thank them, no matter the outcome. Send a note, a small gift or future discount if appropriate and ask them if you can return the favor. Effective follow-through can help keep the spigot of referrals open.
Cathie Ericson is a freelance writer covering business and consumer topics. She creates branded content for Fortune 500 companies, and her work has appeared on LearnVest, Costco Magazine, Forbes, TheGlassHammer.com and IDEA Fitness. Follow her @cathieericson.