Rethinking the Performance Review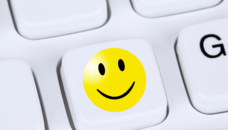 Reviews for the traditional performance review are in, and frankly, they're pretty lackluster.
In September of 2015, professional services firm Accenture joined a small but growing group of companies that are eliminating traditional performance reviews. These include Microsoft, Deloitte, Adobe and Gap, who are instituting a different kind of review process.
Traditional reviews can take hours to write and process. They're costly. And they rely on a single sit-down between manager and employee. As a result, some companies are refining their reviews in order to "drive better performance among employees," says Lillian Cunningham in The Washington Post. "Performance management had to change from trying to measure the value of employees' contribution after the fact. It needed instead to regularly support and position workers to perform better in the future," she says.
Want your business to follow suit? Here's how to help your employees improve how they do their jobs — without using the traditional performance review: 
1. Give feedback freely and regularly
Trying to stuff 12 months of achievements and challenges into a review that's discussed annually means it's likely something will get missed. It's also an ineffective way for employees to make timely and responsive improvements.
"Bosses often save up the good and the bad for one annual conversation — way too late to be meaningful for the employee," says Kirsten Korosec for CBS MoneyWatch. Instead, discuss issues weekly or bi-monthly, or as projects come to an end throughout the year. It's a more nimble way to assess how workers are doing and how they can address issues as they arise.
2. Focus forward
Traditional reviews look back in time, and "managers who obsess over an employee's prior work can come across as antagonistic," writes Graham Winfrey for Inc.
Instead, managers may discuss both short-term and long-term goals and objectives with their employees. This can help "prevent putting a strain on your employee-manager relationship," says Winfrey.
3. Link rewards to results
It can be unclear what doing a great job means if workers learn that raises are standard across the board or everyone is ranked nearly the same, as Melissa Dahl writes in New York Magazine about her first performance review. Her then-boss told Dahl that all employees earned either 3 or 4 scores on a 5-point scale.
"One of the main problems with annual performance appraisals is that good reviewers aren't rewarded for helping their employees, and bad reviewers aren't punished for being antagonistic or biased," says Winfrey. Instead, talk to your staff about what motivates them — raises, praises, time off, or something else? Then tie their motivation to meeting goals.
"Connect rewards to as objective a source as possible," says Korosec. "Attach praise to a specific behavior or result, or tie raises to specific achievements, not just a vague notion of a job well done this year."
Cheryl Alkon is a freelance writer and has written for publications including USA Today, The New York Times, Prevention.com, More, Women's Day, ENT Today, and Oncology Business Management. Find her at cherylalkon.com.